Hello,
Today I learned that we have plots next to warps again. This is the case with /warp dealership. Great stuff, bringing warps back again. When was the community asked about this?
Please move the dealership somewhere where it can't be exploited to get an unfair advantage for shopkeepers.
The picture is taken from the warp point, the shop is literally just 10 blocks away.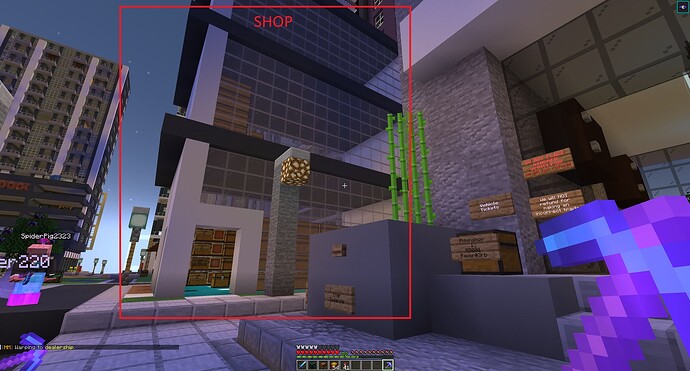 -Ara