What you will get:
Approved City Tunnel:
Railway stop, Hologram, Nether Panel

Private Tunnel:
Nether Panel
Nether Panel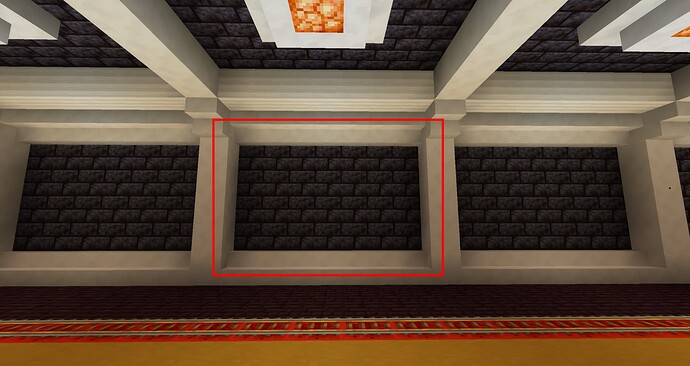 A nether panel is the blackstone space between each quartz pillar in the nether system. Use the panel that includes the x/z coordinate of your nether portal. If the coordinates are in between two panels, you can request the staff member to create a new panel to incorporate your nether tunnel, displayed below.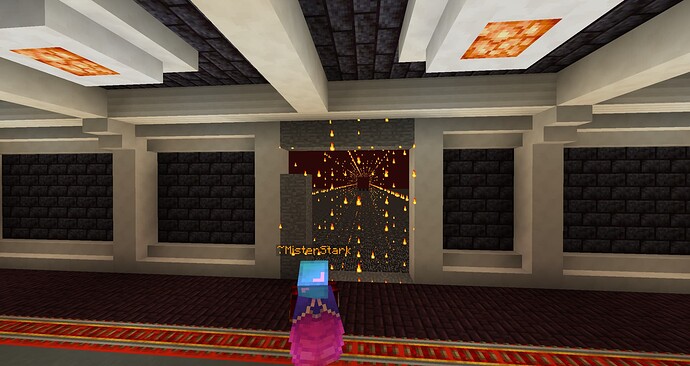 Hologram Format:


City Holograms will have a symbol or abbreviation in a color of your choice in between the gray lines. For example: Crystal Bay = Anchor, HMSU = Hammer and Sickle.
City Holograms will display the name of the city in the color of your choice
Nether Tunnel Application Format
Username:
Type: (Hub/Tunnel/Both)
Coords to Portal Destination:
Mark on the map where you want to link from:
(try picking the closest gov tunnel near your destination)
(If a city) Hologram City Name Color, Symbol/Abbreviation, and Symbol/Abbreviation Color: