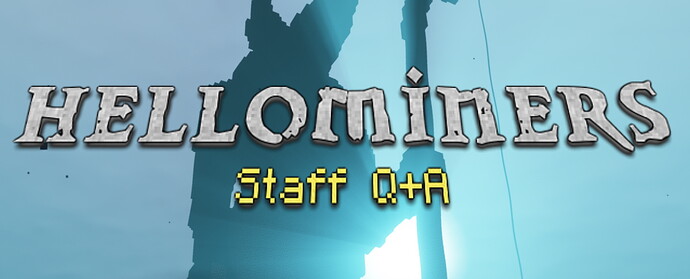 Hey everyone, this is the Second official HM Q&A for admins and staff. Staff have the right to not answer any question thought inappropriate or for any other reason. Players will have one week after this topic is posted to submit their questions below and after that week this topic will be locked and staff will compile a list of answers to your questions in a separate topic. This might take some time.
You may ask anything to staff members, you may ask to either the admin team or the moderator team. Questions asked may be anything about the server, staff team or future plans. Nothing is really off limits.
Updates, gameplay, economy, minigames, events, controversial topics, rule clarification, fourms, suggestions, departments, crates, dungeons, shrines, general balance… You can ask literally anything. We are asking that players limit their amount of questions per player to one, however if you have multiple valid questions feel free to post them and we will try to answer them for you.
Please include who are you addressing the question to: Admins/Mods/Specific staff member in your question.
STAFF, DO NOT ANSWER QUESTIONS IN THIS TOPIC, ANSWER IN THE HM STAFF DISCORD SO WE CAN POST THEM ALL AT ONCE
Question deadline is February 28th.