Currently, there are issues with the train station rules which make stations both highly inefficient and unrealistic.
Problem 1
· Platforms must be situated along the widest part of the build and at be built least five blocks back from the train tracks.
See exhibit A (Train Track for Cardiff's Platform 3: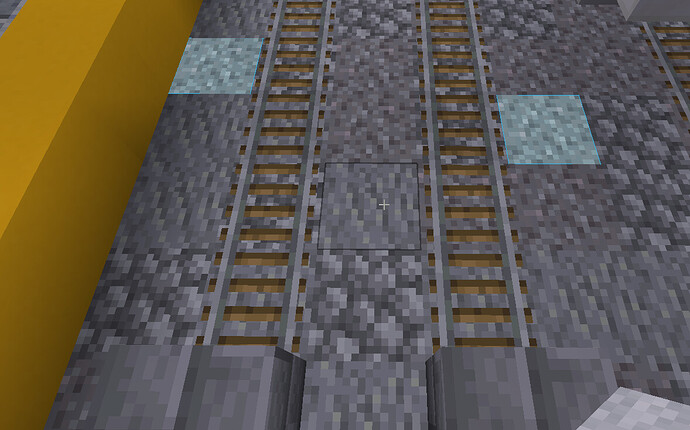 The width of this track itself is 5 blocks, which is a sizable distance from the platform. This is not realistic, and doesn't allow for a good design for a station. Comparing it to a station I use reguarly in the UK (Where trains originated), there is what would likely be a 1 block gap.
Exhibit B (Photo of Bexhill Station, Source: Wikipedia):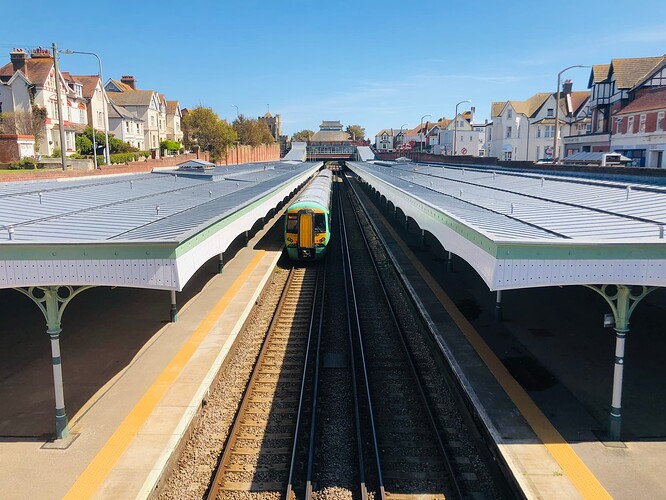 Problem 2
· At least two platforms, one on either side of the train tracks where the trains will run.
When I was head and came up with this rule, I forgot a series of terminus stations and single-train stations that only have a singular platform. See exhibits C and D.
Exhibit C: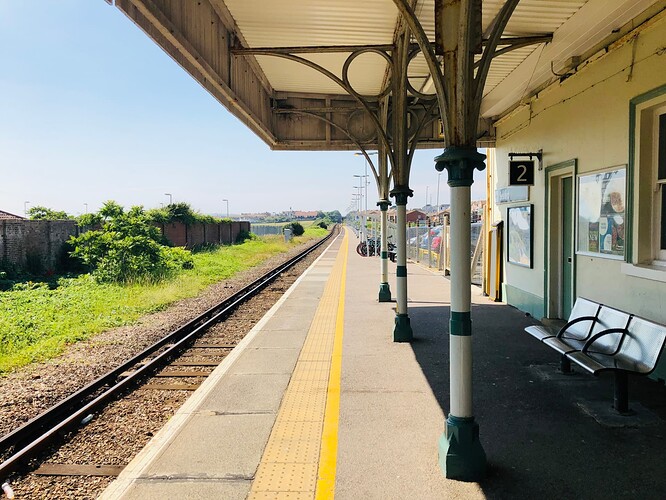 Exhibit D: Geoff Marshall - "Doleham - Least Used Station in East Sussex"
TL/DR
The current ruleset is flawed. It ideally should be ammended and improved to make train stations easier to make and be approved.
Footnote
All evidence is either from my design server, or from Wikipedia/YouTube Videos about stations local to me.