Greetings.
Looking for a skilled member who can design for the event department an 100x100 sized boss lair room.
Example Image for what I'm looking for: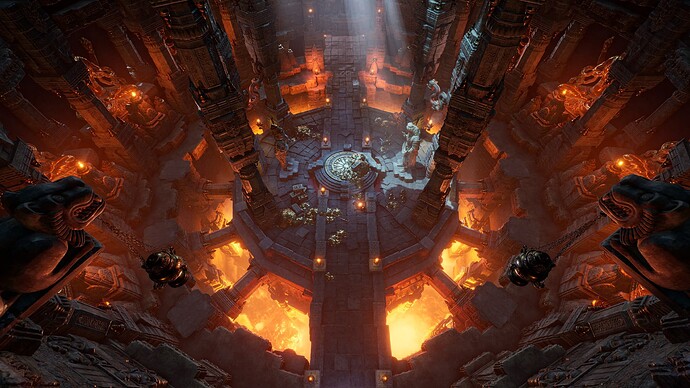 A server will be provided by the events department to facilitate the design that will be up 24/7. There will also be utility plugins like worldedit for use. There will be irregular check-ups to see progression of the design and to answer any queries you may have.
Rules:
No editing or cancelling bids.
The auction may be called off at any time by a staff member.
Each bid must include the bidder's username.
The auction will end 48 hours after the most recent valid bid.
Banned players may not bid.
Please stay on topic.
Company or Username: 
Bid: 
Theme: 
(Additional comments if required)

To be built preferred within 3 weeks, bonus of 2.5% per day done before the deadline will be provided if done before agreed date.
The bidding starts at: F350000
Good luck!