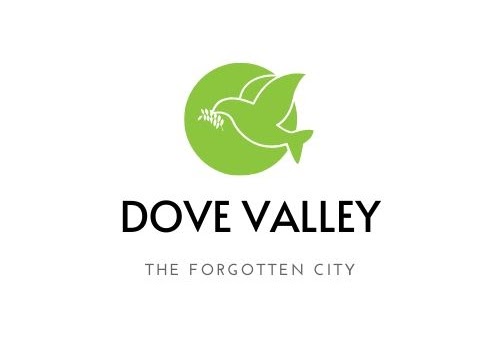 Hi Everyone,
Dove Valley is hiring for the following positions.
Governor Position Averiabe for Torongo


Dove is looking for someone who has experience running a large city. The Governor of any Dove Valley State must agree to the Presidential Agreement. Governors have full control over their states but their powers can be vetoed by the president. Before presenting a new idea to the town the Governor must present it in the document (book form) to the president at the Capitol. This is when the president can veto or accept the bill. If the bill is accepted it can be done. Accepted bills are proven official by being signed by the president. If a Governor puts his own money into the city without the president's approval the federal bank does not need to pay him back for the money he lost no matter if its plots,land or items. The governor loses his job if he is banned from the server for over 1 month or if he violates the Presidential AGREEMENT. The president can fire the Govornor at any time.
Governors Manage State Departments
See Image below for more info or click this LINK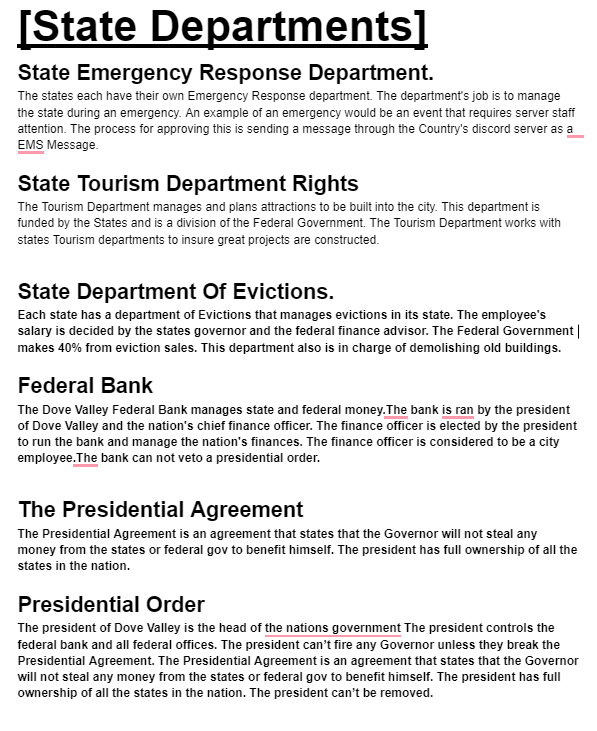 Eviction Officer

Dove is looking for someone to do evictions for the fallowing states: Reno,Coldbay and Torongo. Pay is 250 Per eviction.
APPLICATION FORMAT:
IGN:
WHY YOU WANT JOB: