This auction was moved from discord to forums; discord bids have been transferred over.
The rules below are the base rules which apply to all auctions. Rules 1, 2, 3 and 4 may not be changed at all. You may add rules if you wish, but may not remove any. You may only increase the values of the numbers in rules 5 and 6. Adding photos is strongly encouraged.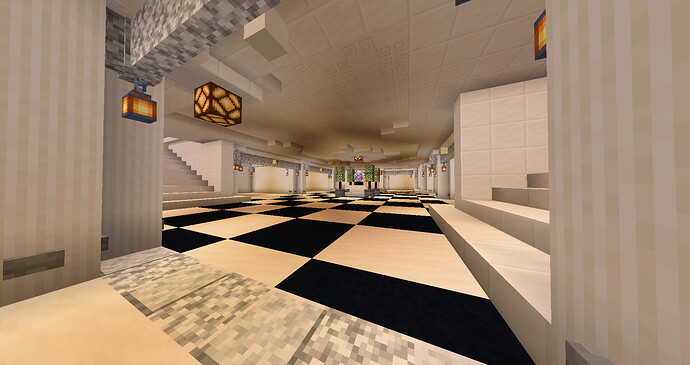 Auctioning: Underground West Helloclan Warp Stalls
Location: Under West Helloclan Spawn
Gold Plot Rules: No, do not apply.
Seller: Government
Rules:
No editing or cancelling bids.
The winner must have the money when the auction is over. Otherwise, the bidder will be fined 10% of their bid and the next highest bidder will win.
The auction may be called off at any time by a staff member or 4K606
Each bid must include the bidder's username.
Each bid must increase by at least 10% higher than the last.
The auction will end 24 hours after the most recent valid bid.
Banned players may not bid.
Please stay on topic.
There are 8 stalls so please while bidding refer to the stall you are bidding for first, then your username, so it would look like this:
Stall 1
10,000
Ravenmoon01
The bidding starts at: F2640
Highest Bidders so far: 

Stall 1: Spellbind_ with F5000
Stall 2: Spellbind_ with F5000
Stall 3: _Meza_ with F2640
Stall 4: Edgewurth with F5000 (Won)
Stall 5: 16parti with F2640
Stall 6: Arakorni89 with F2904
Stall 7: _Jrc with F2750
Stall 8: _Meza_ with F2640
`

Good luck!